Dental Clinic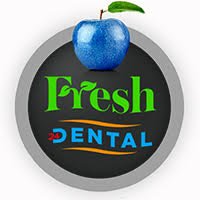 Fresh24Dental has opened its dental clinic in the Hotel Silver **** Spa, Wellness and Conference Hotel, Hajdúszoboszló.
The dental clinic opened under the name and professional control of dr. Tamás Asztalos and dr. Levente Tőkés offers complex dental services to patients living or spending their holiday in Hajdúszoboszló.
The most important mission of the Fresh24Dental team is to provide a full range of services. Our new dental clinic has been designed in this spirit, while the comprehensive knowledge of our dentists, covering the total area of dental treatments, provides immediate solution to your problem on site.
The full range of equipment in our dental clinic provides proper conditions for our dentists to enable them to make the diagnosis as quickly and as precisely as possible.
Solution quickly and precisely
To ensure our patients' satisfaction and peace, even the smallest treatments are given with maximum thoroughness. The correct treatment plan is set up after consulting even all the more than 30 dental specialists working in our clinics.
Our surgery is professionally equipped. Even the most delicate problems are treated in a pleasant, stress-free environment.
Do not have a bad feeling when you have to go to the dentist. Let us start with a friendly consultation.
Reserve an appointment:
Tel.: +36 70 336 6363
E-mail: info.hajduszoboszlo@fresh24dental.hu